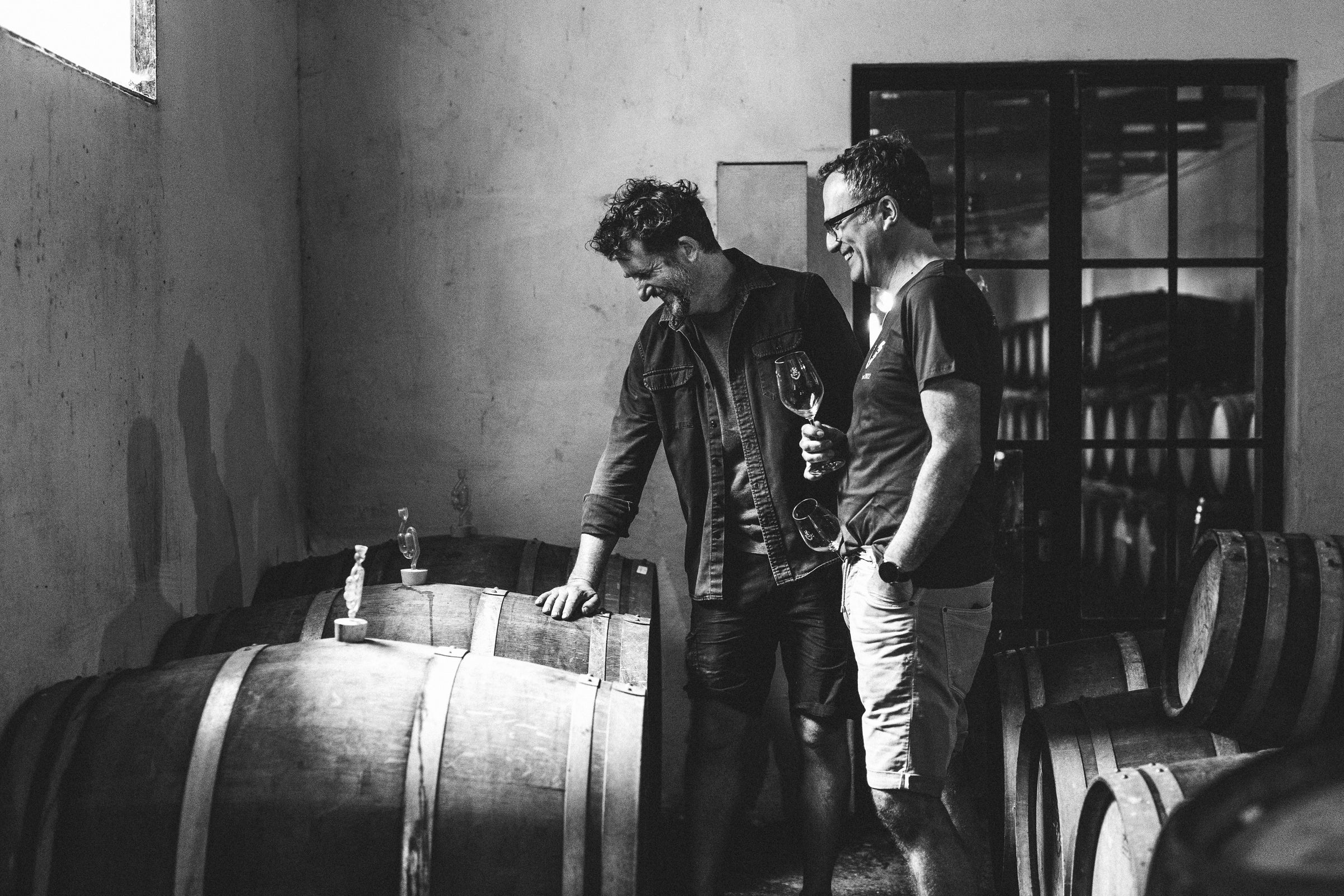 The Story of Beaumonti and Riesi (R&B)
The origins
When his father emigrated to Cape Town in 1992 and he traveled to the country for the first time in the same year, Marcus was enthusiastic about people and nature, joie de vivre and diversity. On one of his visits to the Cape in December 2001, his curiosity about South Africa's wine routes led him to Bot River at Beaumont. Three hours of tasting and a cellar tour later, he spontaneously ordered his first wines to Hamburg: Chenin Blanc 2001 and Shiraz 2000. During the 2004 vintage, Marcus worked for 10 weeks as an assistant in the
Wine cellar at Sebastian Beaumont. Marcus (`the Cellar Rat`) and Sebastian were immediately inseparable and two `Brothers in Wine`.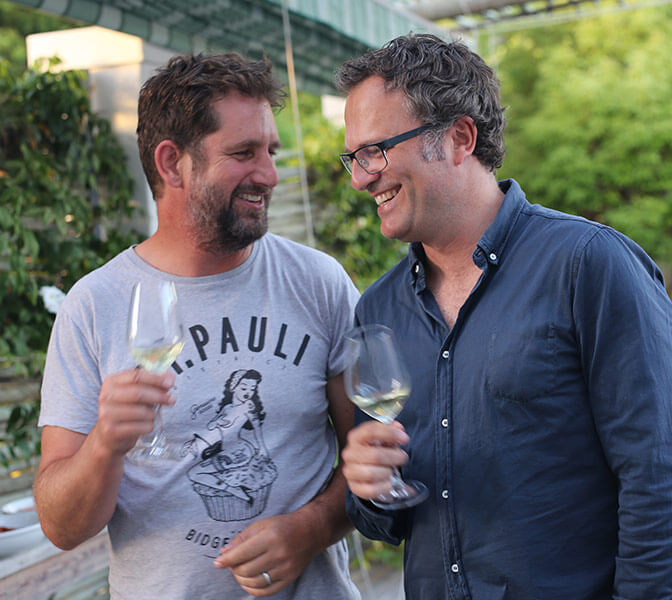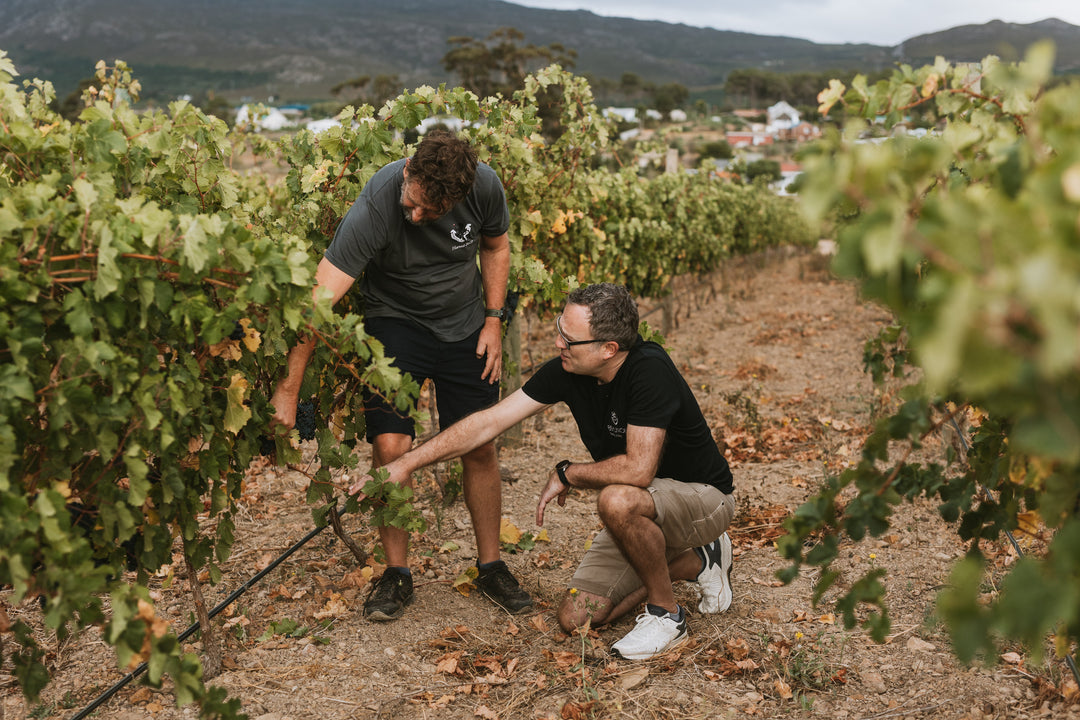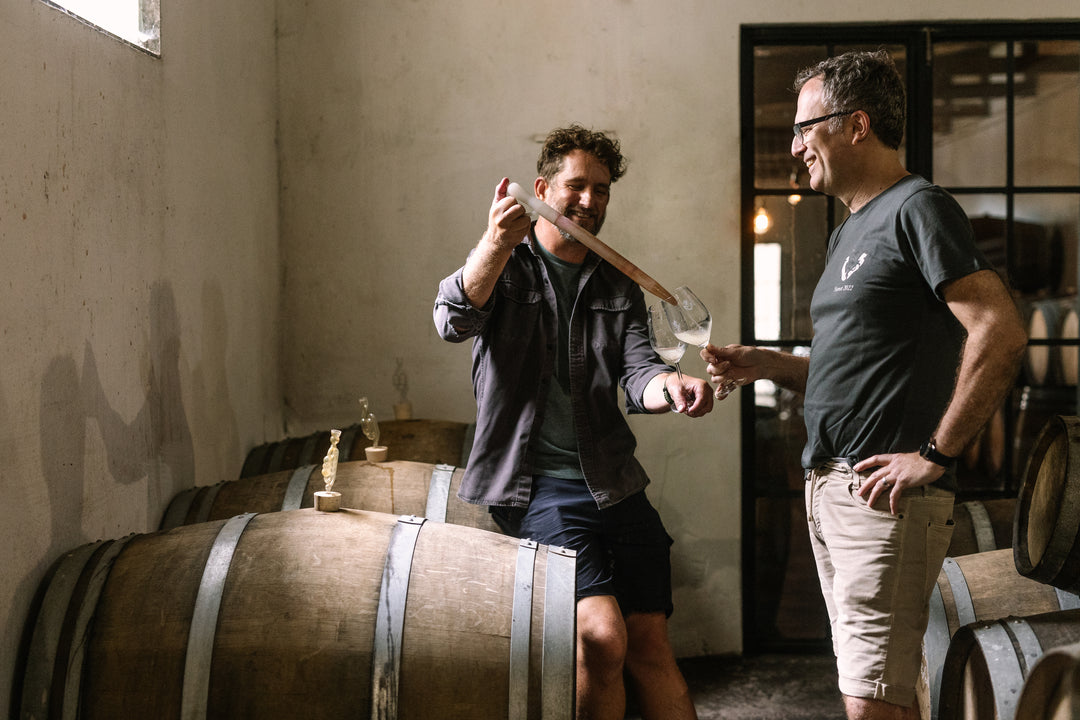 Project wines & import
During many long hours at the grape press, their nicknames `Riesie` and `Beaumonti` were born, from which the project wines `R&B` result. A maximum of one barrel (400l) of these wines is bottled each year, from single vineyards through varietal wines to
special cuvées, always spontaneously fermented in used French oak. Today, Marcus is the exclusive importer for Beaumont Family Wines in Germany. Not only in his hotel in Hamburg, but also in the German top gastronomy and in selected specialist shops, Marcus is the contact point for everyone in Germany who wants to have Beaumont in a glass.